Modern prefab homes
for a complete family life
Inexpensive green house


with enough space for you, the kids,
cars… and pets
Welcome to the brave new world


of prefab houses that are
cheaper than apartments

Enough with jumping all over each other in the corridors.
Enough with sharing rooms with your kids or forcing them to share theirs with each other.
Enough with wondering where you can find a place to play with your little ones.
Enough with losing hours and hours trying to find a parking spot.
Enough with the constant quarrels about who should take the dog for a walk.
Enough with the lack of personal space and with the need for improvising a home office or home fitness area.
That is right: together we announce the end of all this stress at home. No young family today has to imprison itself in a narrow cage of steel and concrete, surrounded by masses of people, huge edifices and filth. The moment has come to enjoy life in a low-energy, high-tech, spacious and green modular house.
In our modern prefab homes there is room for each and every member of the household. There is also enough space for the car(s), camper, bikes, skis, snowboards… and the dog. You all deserve the fortune of having your own yard with a garden and beautiful views.

Each family member

will know
his place as in our modern prefab homes
there is a place for everyone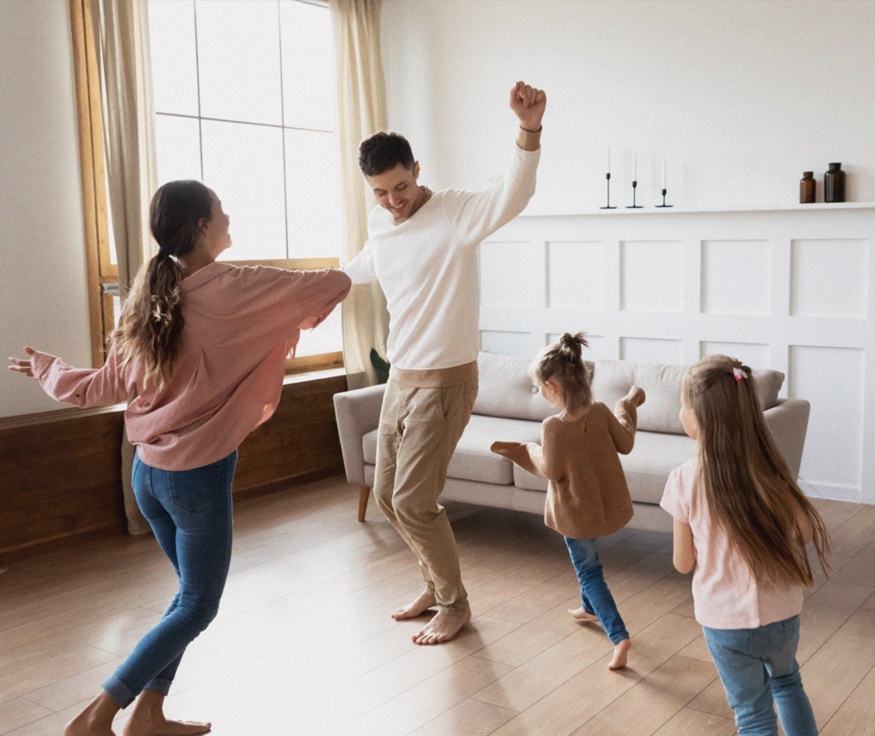 More personal space


for each one of you

The family dwelling often resembles a chaotic battlefield where a few armies of one meet each other. The main reason for this to happen is that the household members frequently lack their own personal space. A refuge where they can withdraw and do their own stuff without having someone jumping all over them all the time. When each member has his/her own room with excellent sound insulation, the harmony in your relations will return unexpectedly fast. And our modular homes present you with all these conditions.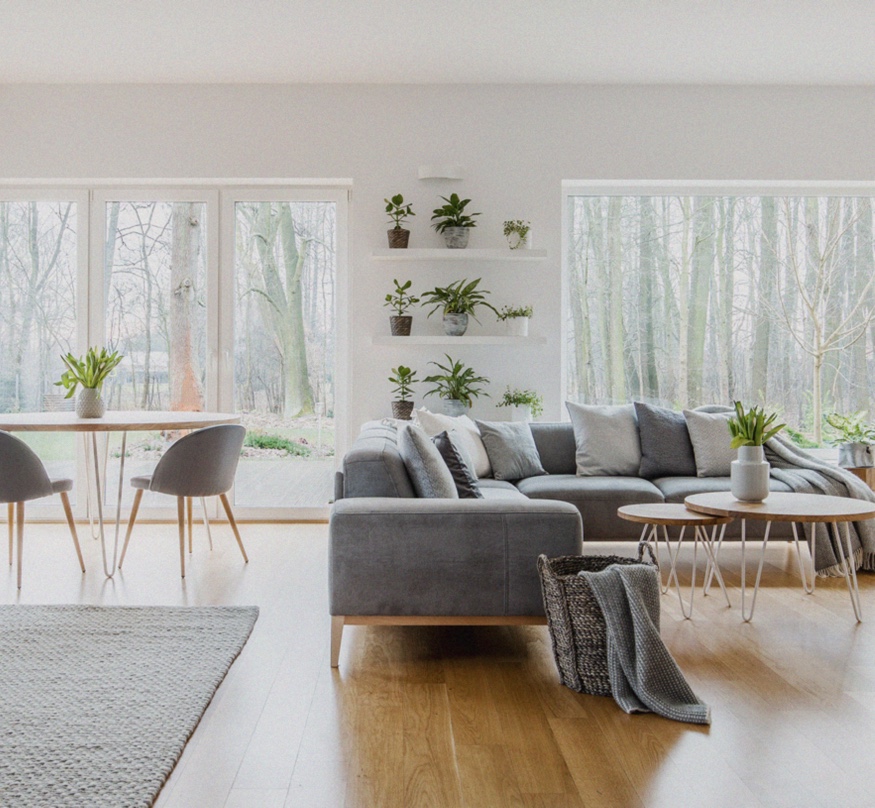 Room for
work, creating,




games and fitness

at home

Speaking of more personal space, it is important to have a place to work, play and create at home. The digitalization of the world and economics leads to a mass wave of home office jobs. That is why you need to have a spot in your house where you can finish your working tasks in peace. When you decide to live in one of our modern prefab homes, you will solve this problem easily. And it will be just as simple to spare a room for creating, playing and exercising. Life is not all about working and sleeping after all. Your kids and pets will remind you that.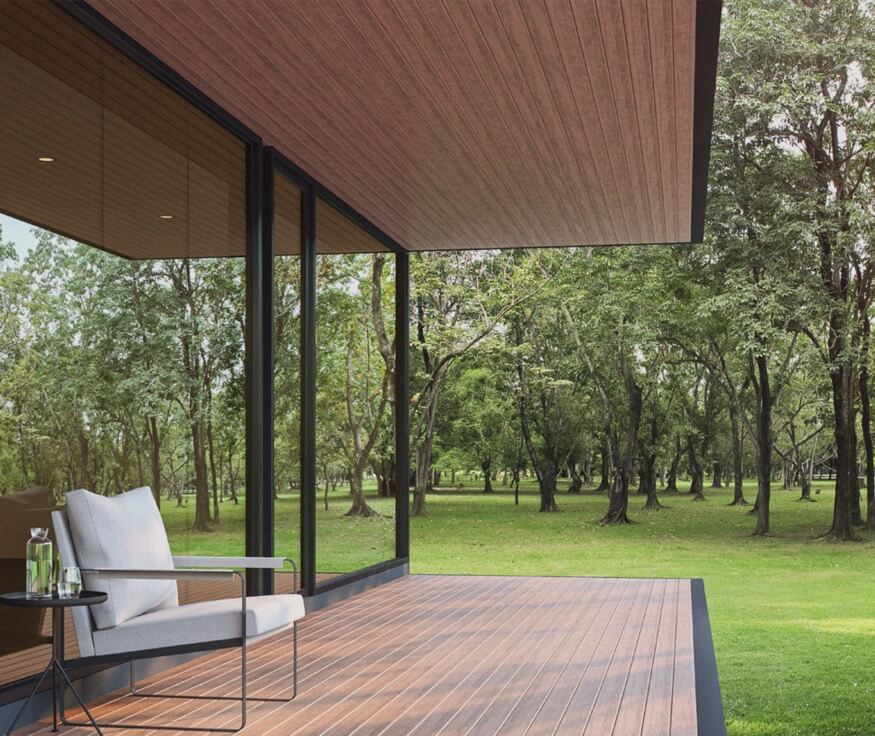 Kingdom of cosmic
silence and harmony
Most prefab homes offer better external sound insulation compared to the monolithic building. In those of Eco SAM House though you will hear the silence like never before and no one will hinder your work, reading or watching a good movie. The reason is our specially developed technology of sound absorption between floors and internal walls. The clacking noise on the ground or stairs produced by the kids and pets won't be a hindrance anymore to spending quality time just for yourself.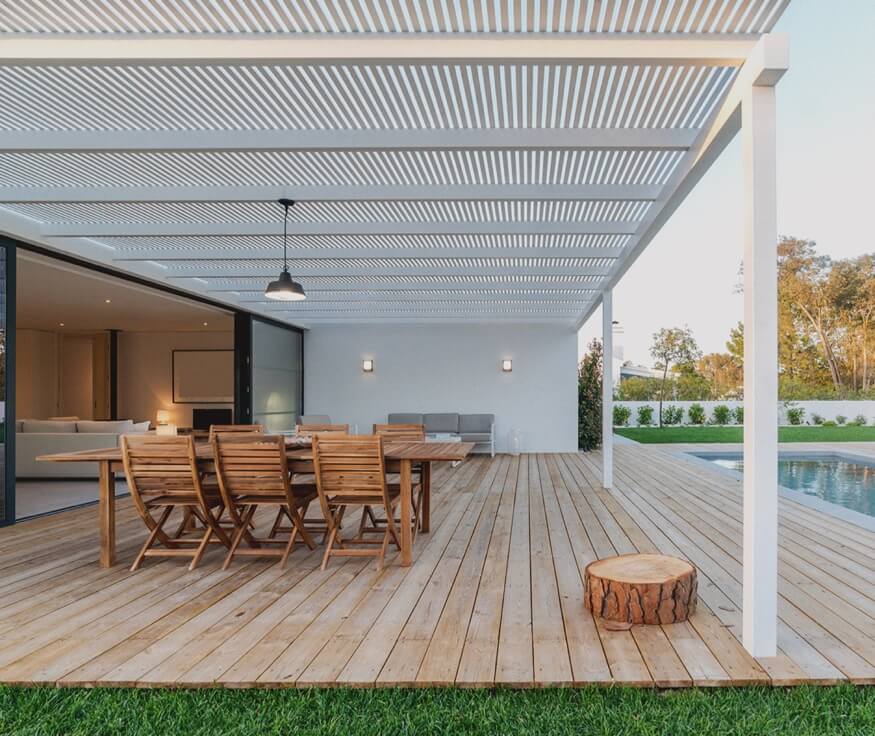 Closeness to nature


for walks

It is time to put aside all the fears of breathing a polluted air inside our homes along with our partners and kids. When you move into a green modular house of ours, away from the big city chaos, you will be reborn. You can surround yourself with trees, grass and flowers in the yard. You can also grow your own fruits and vegetables in a garden so your family can enjoy eating truly clean and healthy food. Select a location that is close to the beach, woods or lake/river so you can all go together for hikes, biking or a swim.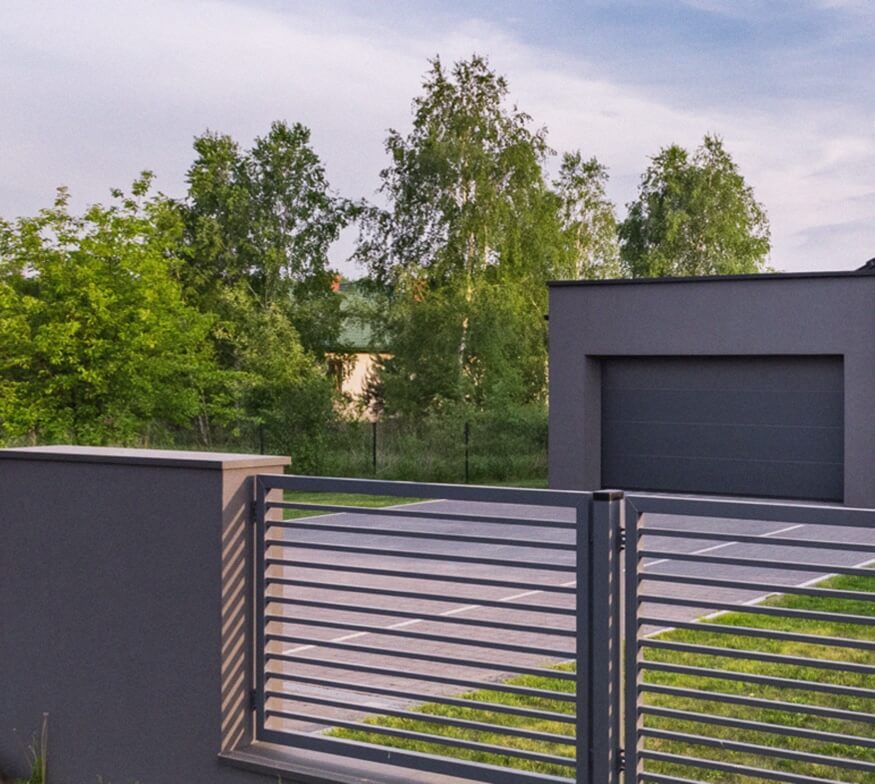 Big garage


for a car or two… and even more

Living in a house often requires owning at least one family auto. You, as parents, have to get to work and drive the kids to the kindergarten/school and back. In order to protect the cars from the harmful effects of the climate conditions, one has to provide a special place to store them. Choosing one of our modern prefab homes solves this problem. You can build a garage to protect your car(s), camper, caravan, motorbike or bicycles in a fast, clean and cheap way. No more worries if rains, snows, hails or heats are coming. Less fears of car theft and losing hours to find a parking space as well.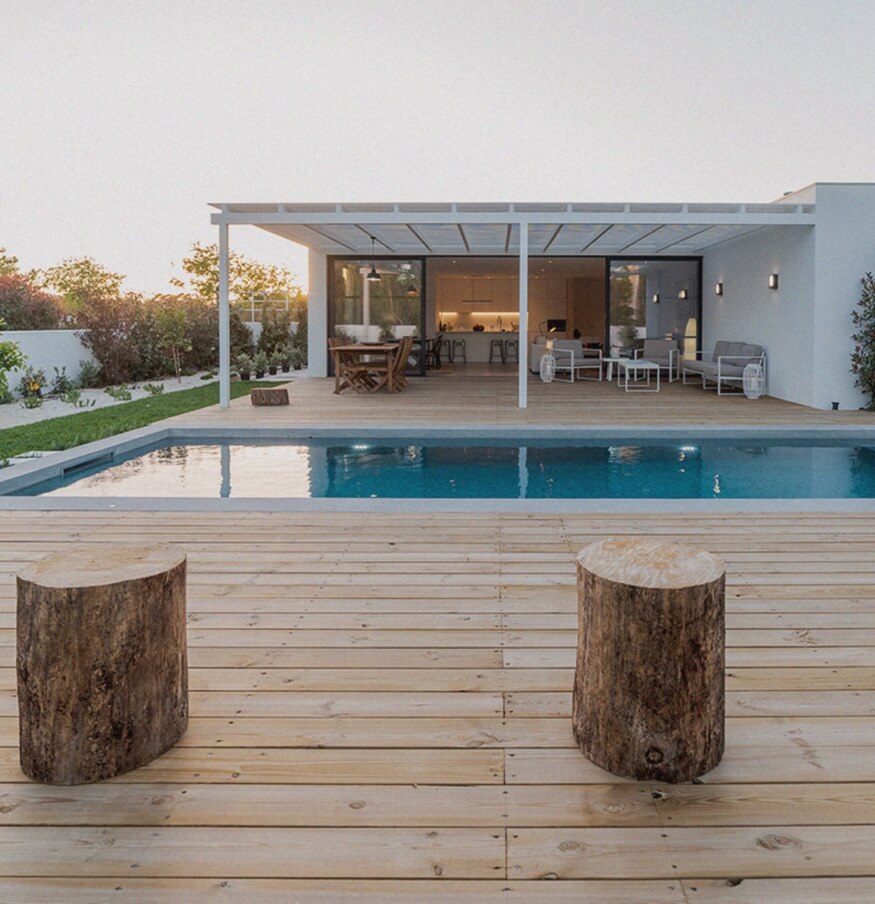 Investing

without enslaving
yourself with expenses

The main reason for a family to choose a bigger apartment instead of a house is the fear of unbearable expenses on buying and maintaining it. Two favourable factors open the door for you though to have the spacious green modular house that you have always dreamed of. Firstly, our EU certified modules for the whole of Europe are manufactured in Bulgaria which decreases the price a lot in comparison with the usual market rates. Secondly, the excellent insulation qualities of our materials make this a low-energy home with the rare chance for you to be able to convert it in a passive house. So the low end price and monthly bills make living in a house a golden opportunity your family simply can't miss.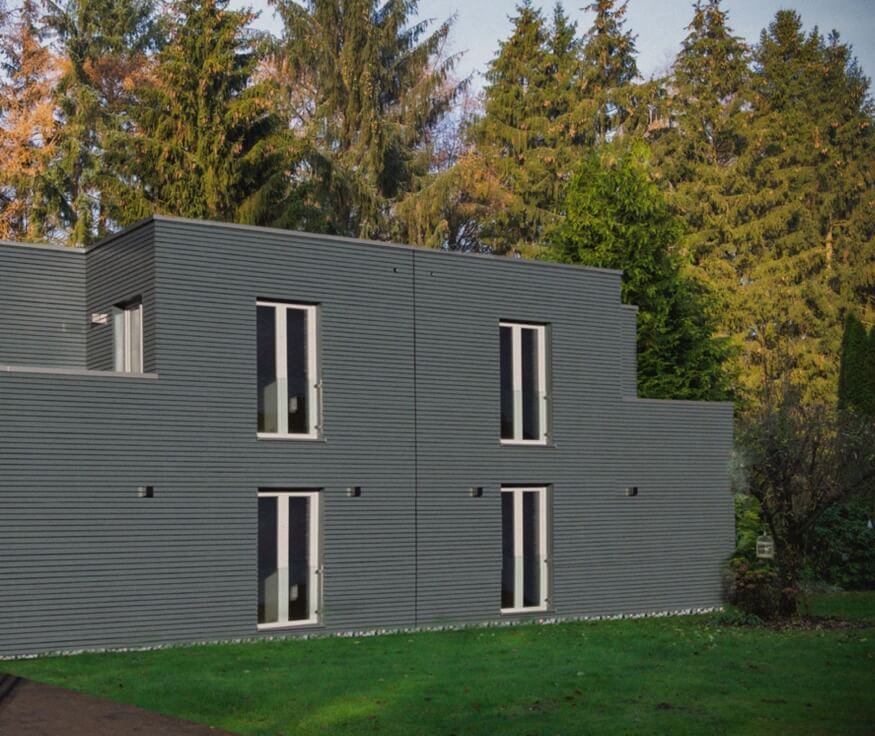 Ecological

from A to Z

You are raising children so you undoubtedly care about what kind of planet you will leave for the next generations. Setting an example for this new way of thinking about the environment starts with your low-energy home. As we mentioned, Eco SAM House provides the foundation for constructing a passive house and this is not the case with the majority of the modular homes sold in Europe at the moment. It should be noted as well that the manufacture, transportation and assemblage of our modules produce zero waste and the constructions are completely recyclable. We are proud that any log house of ours defines the term "eco home".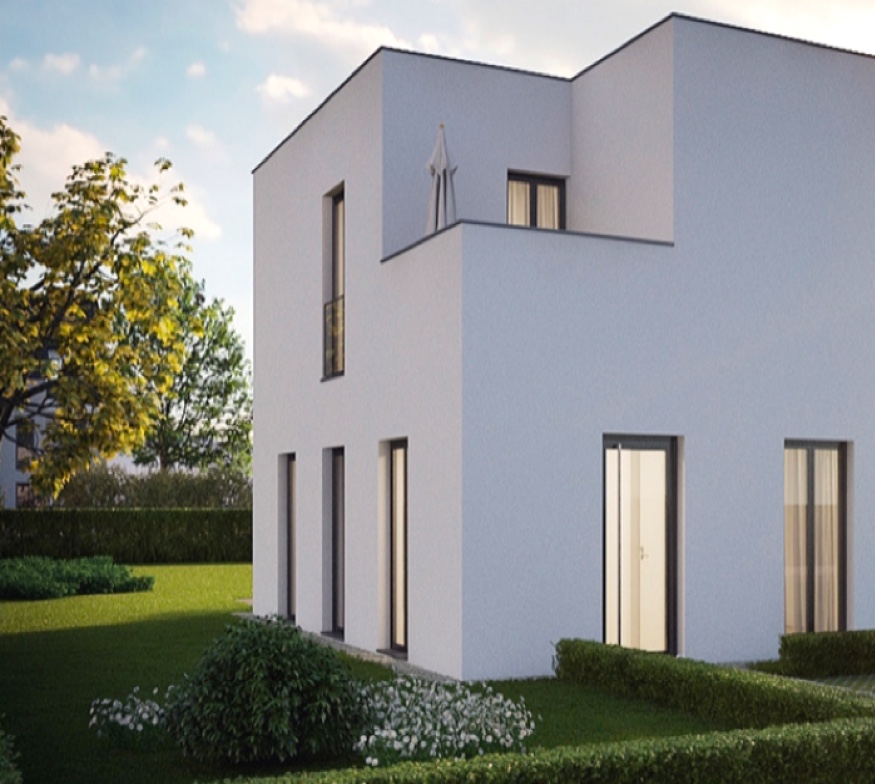 Opportunity

to put
your personal imprint

One of the big advantages of choosing our modern prefab homes is having the opportunity to put your personal imprint in the design and construction. We welcome your every wish to share your vision of this new family home with our team of architects. It can become reality after consulting with them and getting an approval. You can also build the house with a brigade formed by your friends and relatives if they are capable, as no special qualifications are needed and the process is simplified. On top of that, you can always expand your modular home if you decide to increase your household. You already know that time and our little heirs can't wait.