Eco friendly homes for rediscovering
the longed-for freedom and quietness
Bear fruit of your
new-found youth


after finally being left in private
Prefab eco homes:

a well-deserved
reward for the "graduated" parents

You deserve it. After all these years of thinking of others first, the time has come to take care of yourselves. The time to give all of your attention to your partner just like in the very beginning of the relationship. The time to do all these little and crazy things that ignited the spark between you.

You deserve to finally be left in private with your loved one again, to be young again, to be free again. Our prefab homes are the fast and inexpensive solution away from the haste of the big city and from the children requiring all of your attention. We will help you build a home by the sea or in the mountain, where you can return to the lost lightness of being. When the little birds grow and fly away, it is time for the parents to remember their forgotten needs. The quiet and peaceful living in the rhythm of nature – that is what really matters!

The children will always be welcome in your new home… but only for weekends or short holidays. Now is the time just for the renaissance of your love and youth. Nothing else!
Eco friendly homes for a harmonious

return to your essence and nature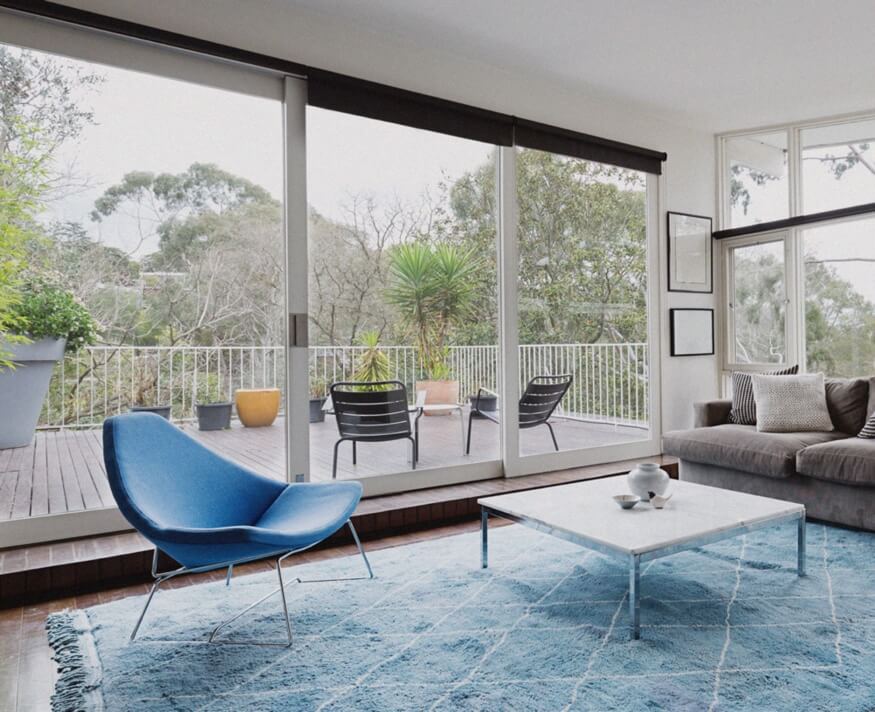 Back to the nature,


back to your youth

Stop delaying the return to living in the rhythm of nature that you longed for so long. Go back to the days of freedom in your youth. All the factors are here to take you away from the stressful city life on the road to your new green home. Low price for high quality, fast delivery and assemblage of the modules, increased living space… All you have to do is select the perfect location by the sea or the lake, in the mountains or in the suburbs. After that we will roll up our sleeves and together we will make your dream come true.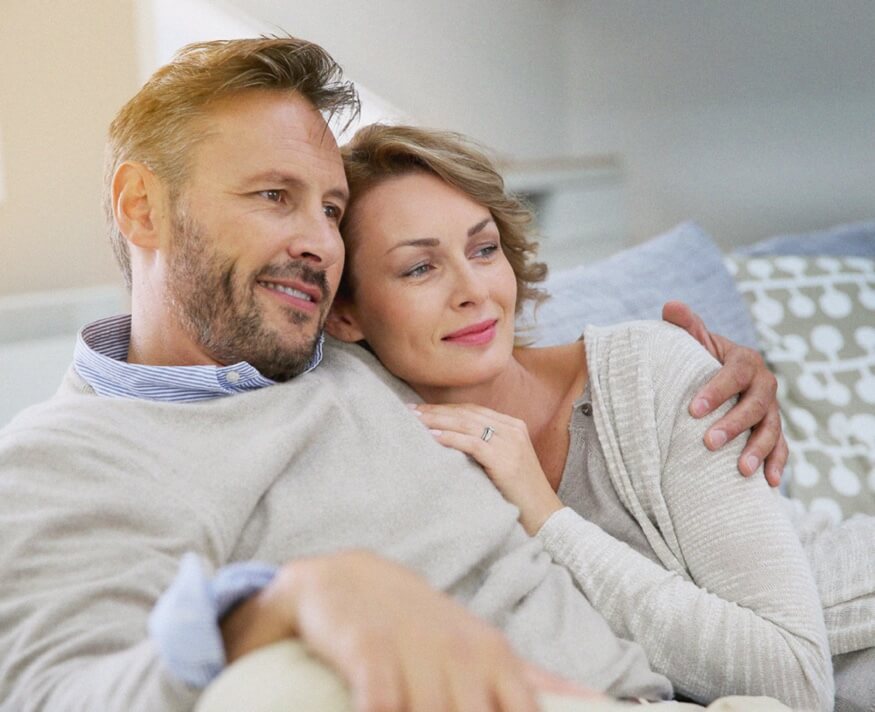 Price is
not an obstacle anymore
Before there was always something standing in your way towards living in a beautiful spacious home just for two. One of the obstacles for sure was the fear of unbearable expenses. Manufacturing our modules in Bulgaria though reduces the price of our modular homes without compromising their German quality and they are certified by the EU standards. The second favourable factor is that our affordable eco friendly homes are low-energy thanks to the excellent insulation materials in the modules. Your monthly bills for heating and cooling will be hugely reduced.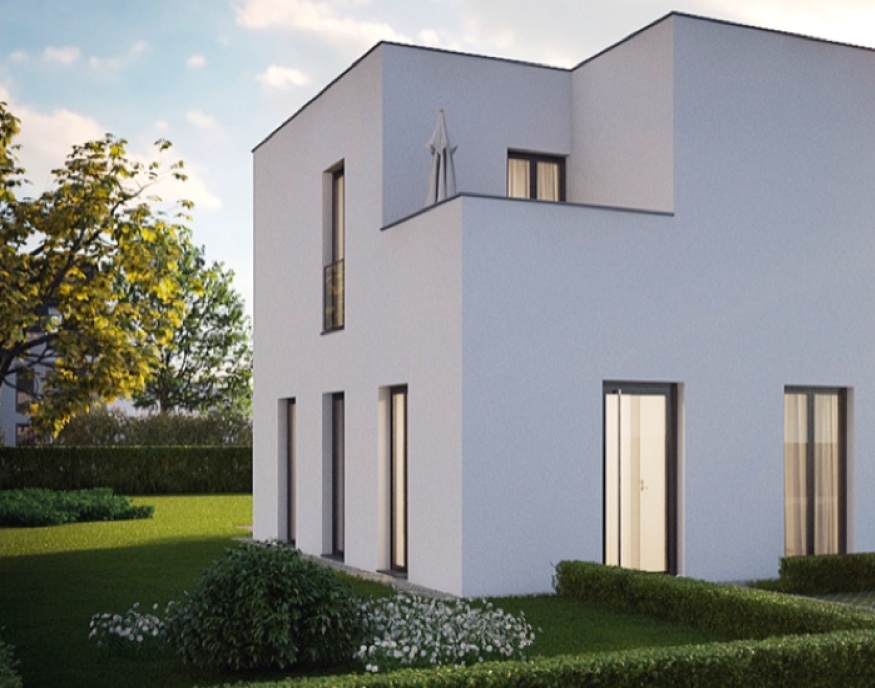 … and neither is
the impatience
There is no need to run away from your dream of a new green house just because you don't want to wait for years to start living in it. We have eco modular homes in which you can move in much faster in comparison with any other type of buildings and builders. Besides, the high speed doesn't compromise the quality. As we mentioned, our modules and components are certified by EU standards and follow German criteria. Building our eco friendly homes as a construction takes about two weeks, the rest depends on the velocity of the finishing work.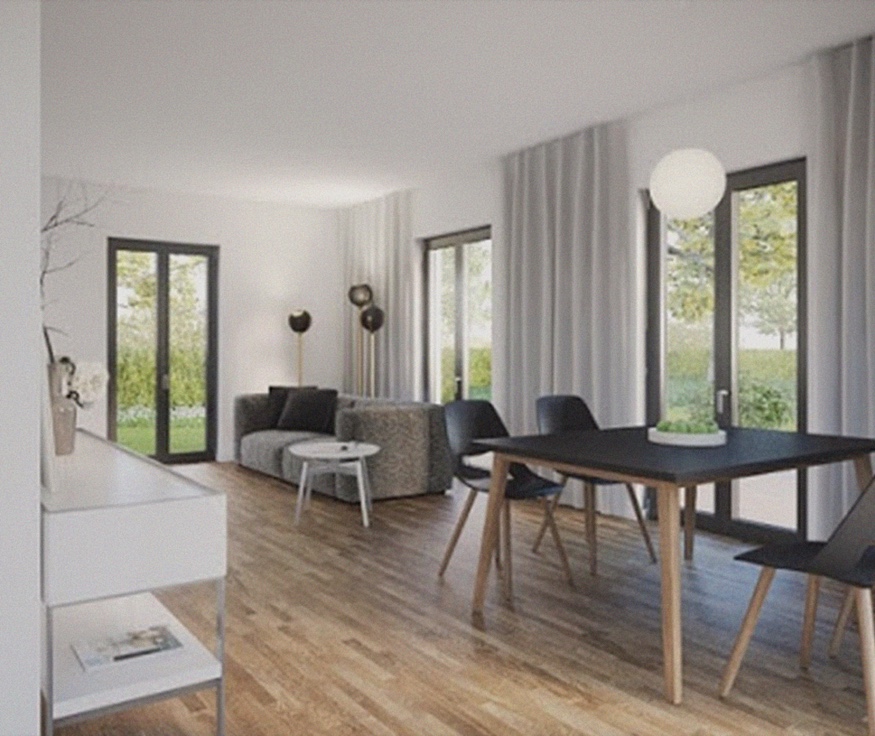 No more enslaving
yourselves with the
maintenance
If you are searching for easy-to-maintain eco homes for sale, ours are exactly this because of their amazing insulation qualities. Cleaning the house on the inside is pretty easy and there is no risk of mold and moisture which is so important for this type of building. A huge plus of these prefab eco homes is that they are specially processed against termites and other kinds of pests. This saves you from the obligation to make regular checks as is the case with a typical log house.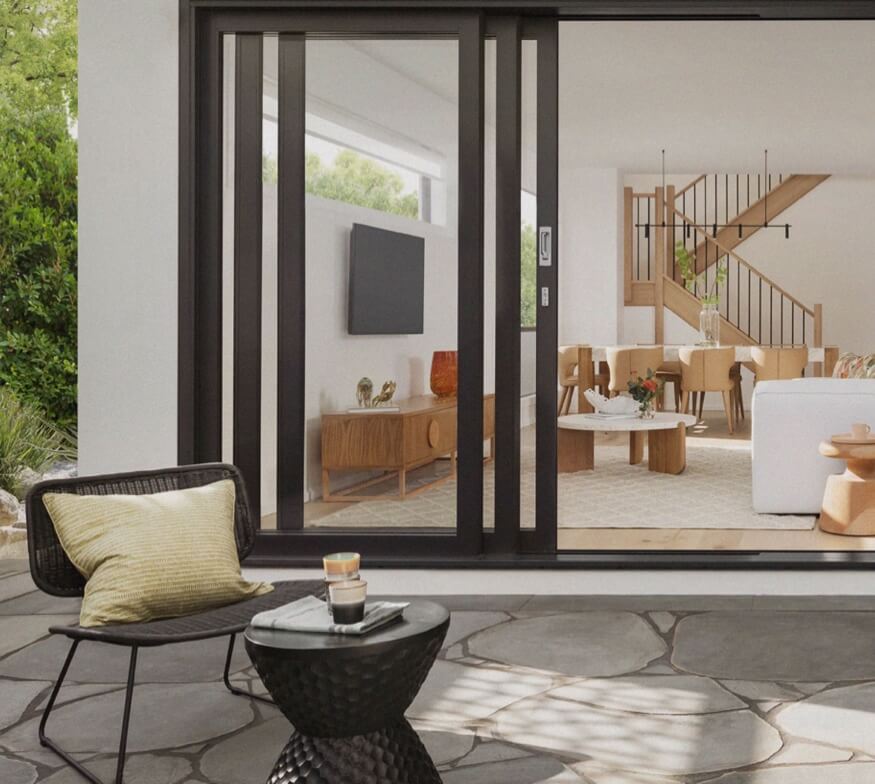 Personal heaven

of ethereal
tranquility and beauty

The peace that you yearned for decades is now at your doorstep in four heavenly layers. The first is the opportunity to enjoy a beautiful view of the beach/mountain/yard outside. The second is the happiness of feeling the warm cosiness of the wood inside our eco friendly homes. The third is the excellent sound insulation offered by most prefab houses. The fourth is the quietness inside thanks to our innovative technology for sound absorption between floors and internal walls. If you are looking for peaceful eco homes to buy, ours fulfill all your requirements.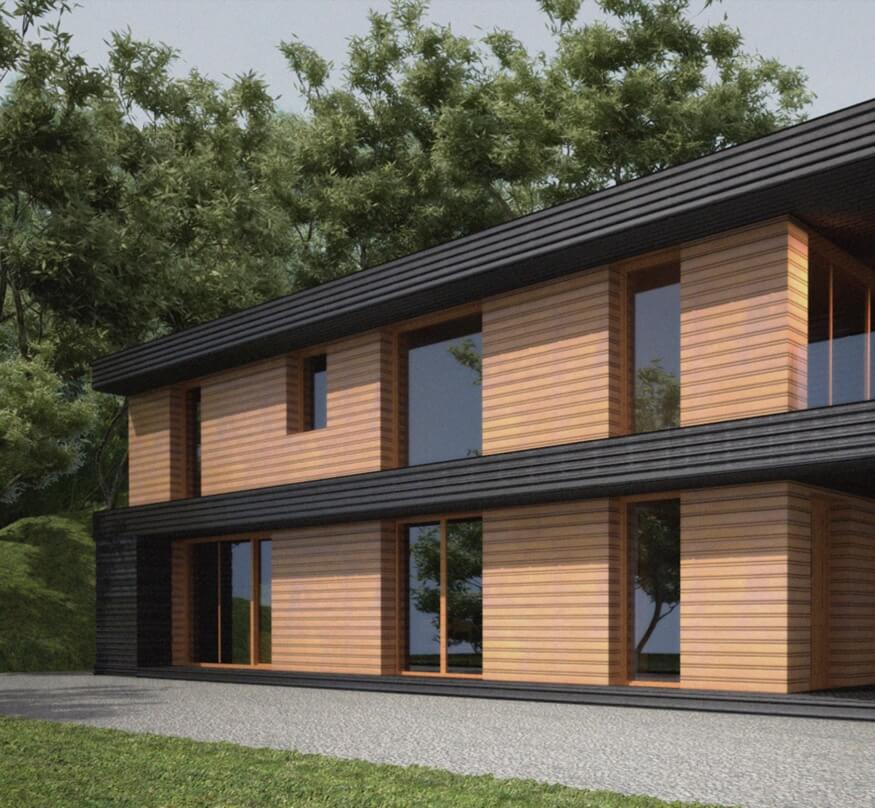 Your home is now extended
with a
yard and garden
After so many years in a smaller dwelling in the city, it is so exciting to go out the door and find that outside there is an extension of your home. This is an astonishing advantage of life in our eco friendly homes. The shaping and maintenance of the yard and garden takes time but gives enormous satisfaction because of being in close contact with the land. You can rest under the vine trellis eating fruits and vegetables grown by you, watching the beautiful grass and flowers in the company of your dog. And you can welcome your old friends and grown-up children there.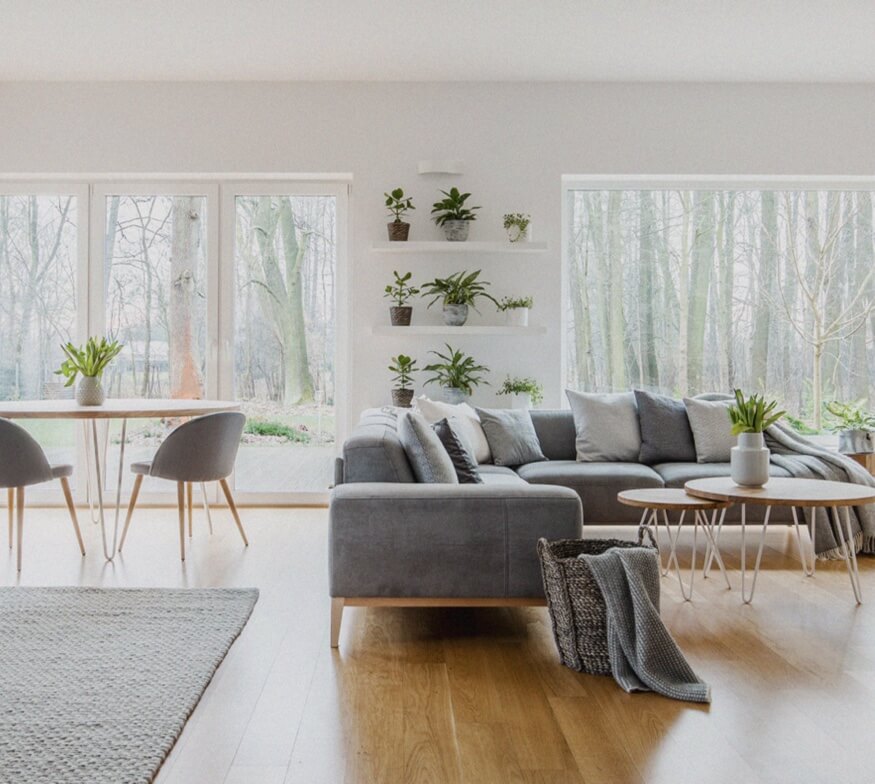 Space for
working,
creating, exercising
and having fun
You want more space when you are searching for eco homes for sale because you want to be able to work and have fun inside your house. After all, you and your partner only share one bedroom, one kitchen & dining room, one living room and one bathroom. Moving in such an extensive dwelling gives you a marvelous opportunity to fill the spare room(s) in the best way possible. One for home office? One for home fitness or dojo? Or home cinema? Maybe a studio or pool table? You can select between a really wide range of possibilities and it is all up to you.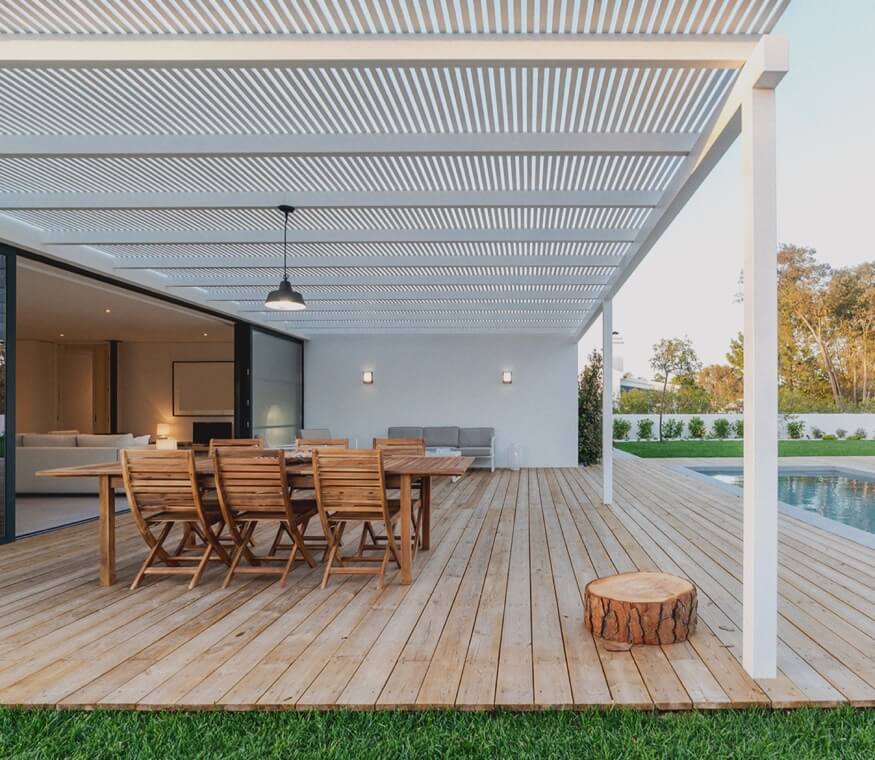 Long
new life


in your lovely new home

When you make such an important decision, as is living in a new house again just the two of you, your aim is not only to bring back the thrill of youth. You also want to make sure that in this home you and your partner will face old age together and live long years in health, happiness and tranquility. The history shows that generations can live not for decades, but for centuries in prefab eco homes. Just select the right location near shopping, medical and social centers and your life will flow smoothly.